United Security Updates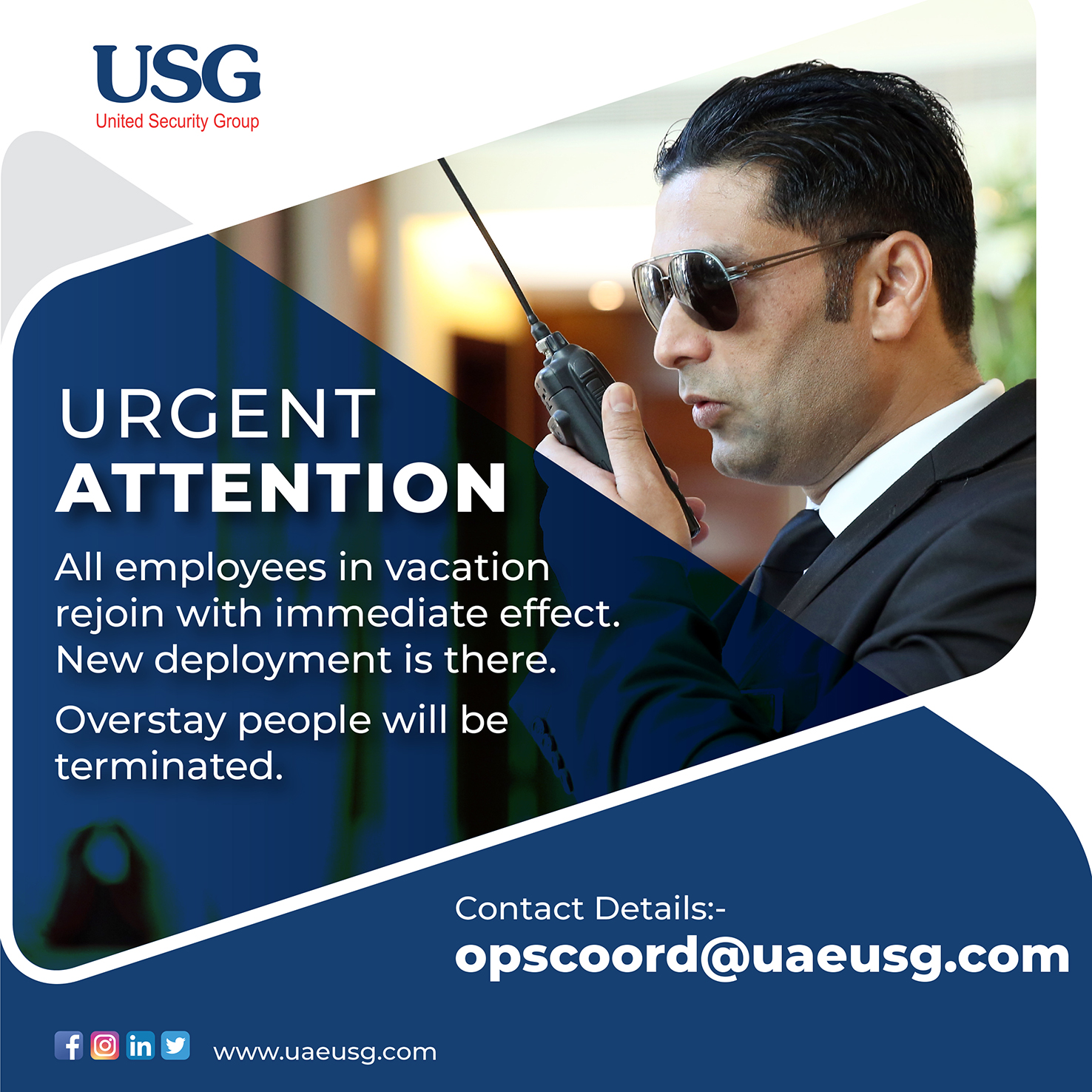 URGENT ATTENTIONOct 20, 2022

All employees in vacation rejoin with immediate effect. New deployment is there.
[ Read More ]
---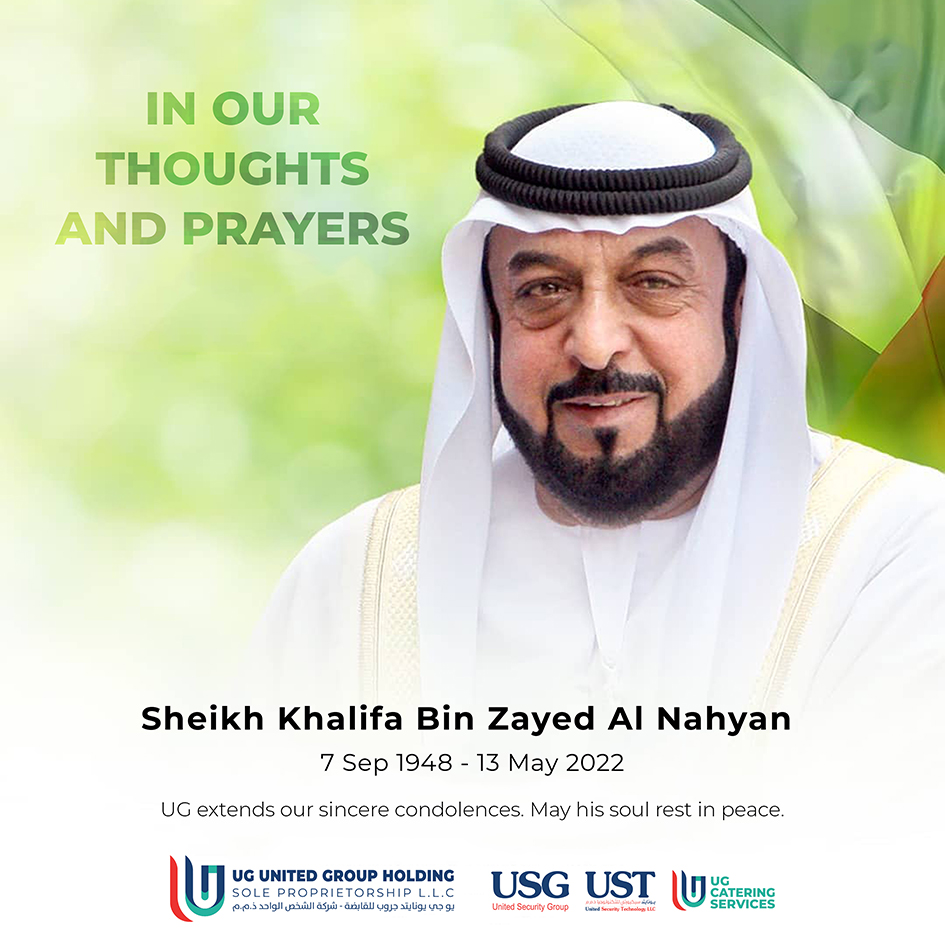 IN OUR THOUGHTS AND PRAYERSMay 17, 2022

Sheikh Khalifa Bin Zayed Al Nahyan will be in our thoughts and prayers forever.
UG extends our sincere condolences. May his soul rest in peace.
[ Read More ]
---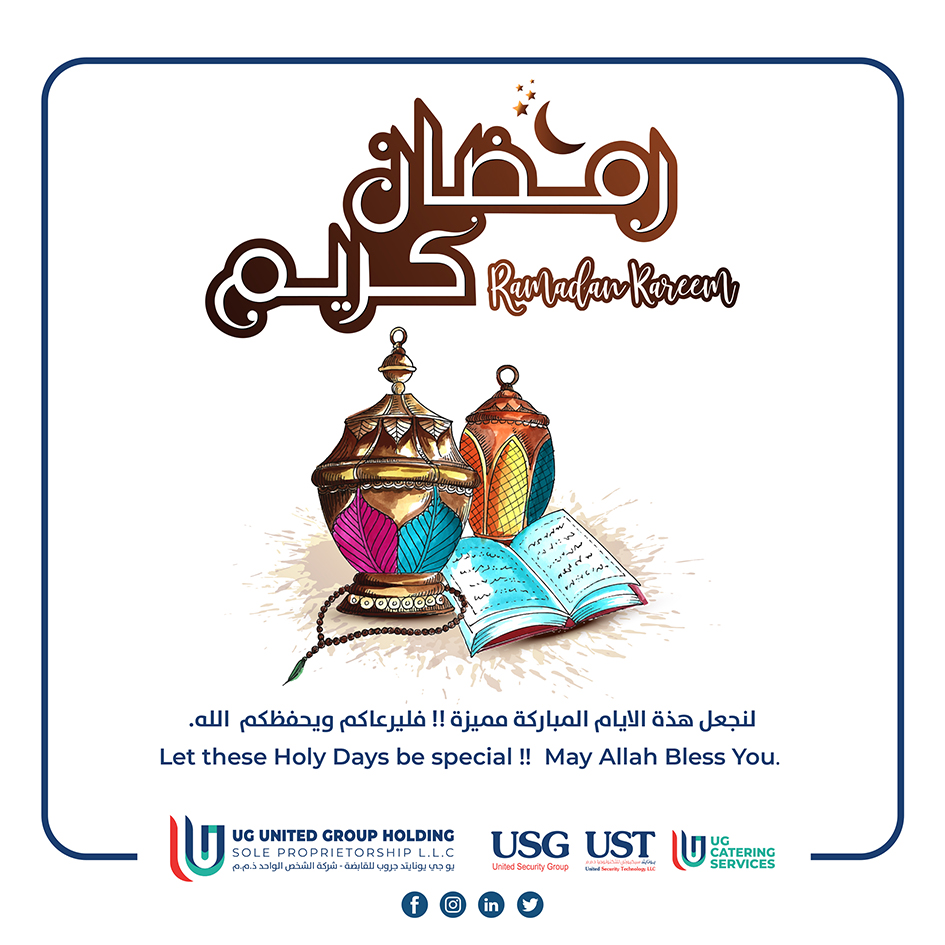 RAMADAN KAREEMApr 21, 2022

لنجعل هذة الايام المباركة مميزة !! فلﻴﺮعاكم ويحفظكم الله
Let these Holy Days be special !! May Allah Bless You.
[ Read More ]
---