About Us
United Group of Companies was established in 2007 with key objective to serve the security industry of the Emirates. Group's major portfolio is Physical Security Operations and Security System implementation and maintenance. The Group have now expanded the operations to further sectors. The Group is now established with the following operations.
United Security Group LLC, One of the largest locally owned man guarding service provider in UAE operating in all Emirates of UAE with its five branch offices headquartered in Abu Dhabi. USG complies to 99% with Federal Authority on Private Security. Under the ownership of Rashed Bin Khalaf Al Otaiba United Security Group LLC (USG) is combining the local experience and prestige services of the Al Otaiba Group with the international expertise, skills and technical knowledge of our security management team to ensure a dynamic, robust and enduring partnership providing a new level of quality security services to both the public and private sectors in the United Arab Emirates.
---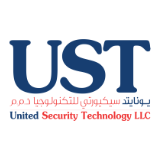 United Security Technology LLC is an Abu Dhabi based Technology Integrator which offers products and services in the areas of Enterprise IT Solutions, Surveillance, CCTV, Access Control, Barrier Gates, Structured Cabling, Visitor Management Systems, Audio Visual Systems and Maintenance services.
---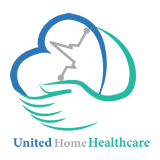 United Home Healthcare is located in the Abu Dhabi city, established especially to serve the community with special and comprehensive rehabilitation, which combines high level of services in the areas of medicine and rehabilitation. We are committed to provide the highest standard of medical services with latest medical techniques.